The United Methodist Men of Good News is a dedicated organization of ministry to men. Our group is involved in service to our church and community. There are several events that the United Methodist Men are particularly involved with including our annual BBQ, helping with handy man work for seniors as well as community projects for Leander Independent School District, Habitat for Humanity and Hill Country Community Ministries.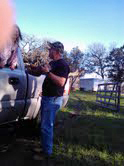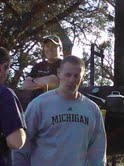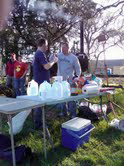 The purpose of the United Methodist Men is to encourage a creative, supportive fellowship of men who strive to know Jesus Christ, grow spiritually, and seek to do His will.
Our focus is:
To foster knowledge of and support for the total mission of the United Methodist Church.
To engage in evangelism by sharing the fullness of the gospel in its personal and social dimensions.
To seek discipleship commitment.
To study and become familiar with the UMC, its organization, doctrines and belief.
We meet normally alternating Wednesdays at 6:00 a.m. at the church for breakfast, fellowship and study. Check the church calendar for times and dates. Contact Adam Dubose at: umm@goodnewsumc.org.